Clim4Vitis online Workshop | 1st December 2020
This workshop will focus on Global Change Impacts on Viticulture: the long way from sophisticated experiments and modelling to precision farming.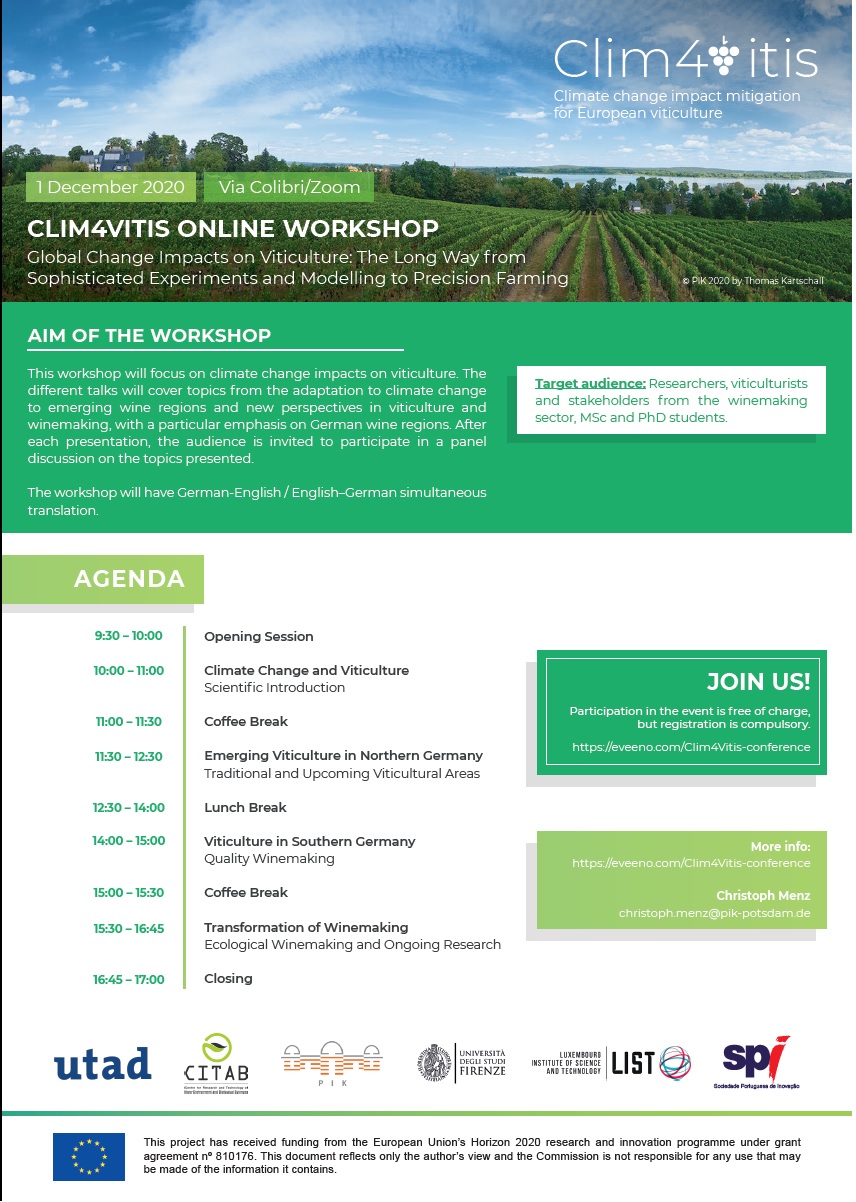 This workshop will focus on climate change impacts on viticulture. The different talks will cover topics from the adaptation to climate change to emerging wine regions and new perspectives in viticulture and winemaking, with a particular emphasis on German wine regions. After each presentation, the audience is invited to participate in a panel discussion on the topics presented. The workshop will have German-English / English–German simultaneous translation.
Tuesday, 01st December 2020