CITAB Webinar "Food Processing Technologies: an overview"
Free participation in the second webinar organized by CITAB, on 19th May 2021, guided by CoLab4Food experts.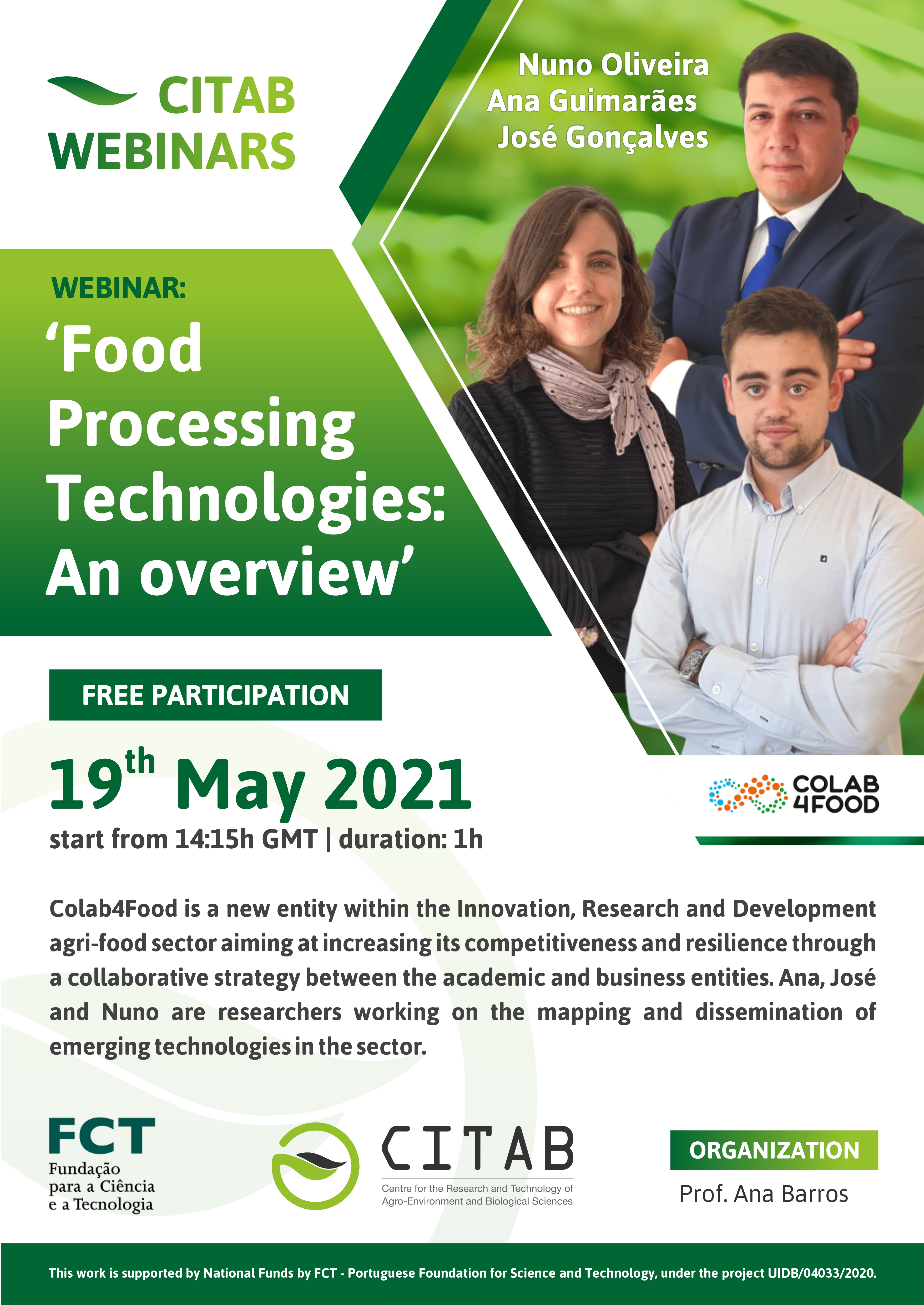 For the second Webinar, on the topic of technology in the food systems, CITAB invited experts from the Coloborative Laboratoty Colab4Food. It is a new entity within the Innovation, Research and Development agri-food sector aiming at increasing its competitiveness and resilience through a collaborative strategy between the academic and business entities. Ana, José and Nuno are researchers working on the mapping and dissemination of emerging technologies in the sector. Participation id free. Follow the link below.