Interview "O Interior que mexe" Jornal Público
An outlook about the research performed in our centre, strongly focused on the region's needs, problems or constraints.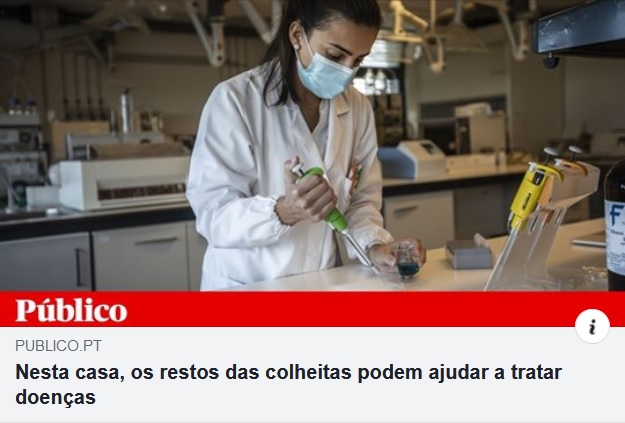 Under a special report about the portuguese inland regions, the Jornal Público interviewed CITAB's Director Ana Barros and researchers Eduardo Rosa and João Santos, on October 8th 2020. "Focused on bridging the gap between scientific research and producers and entrepreneurs, the Centre for the Research and Technology of Agro-environmental and Biological Sciences, in Vila Real, has been looking for new applications for frequently discarded by-products, enabling new business opportunities."
Created at:
Tuesday, 24th November 2020