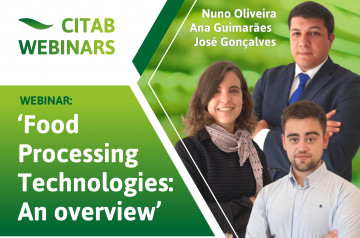 CITAB Webinar "Food Processing Technologies: an overview"
Free participation in the second webinar organized by CITAB, on 19th May 2021, guided by CoLab4Food experts.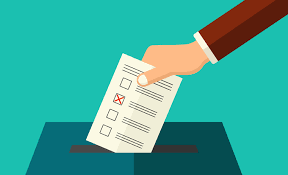 Elections for CITAB's Director - 2021
All documentation is available for consultation. Election day: 12th May. Auditorium B0.01 Laboratory Complex (14.00h-17.00h)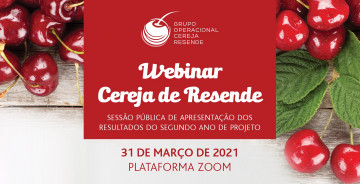 Open Day Grupo Operacional Cereja de Resende
The 2nd Open Day of the Grupo Operacional Cereja de Resende will take place on March 31st, through Zoom platform.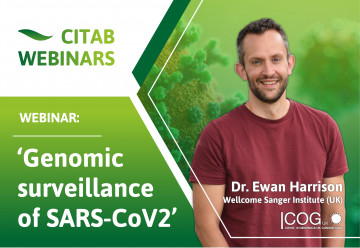 CITAB Webinar "Genomic surveillance of SARS-CoV2"
Free participation in the seminar conducted by Dr. Ewan Harrison, from the Wellcome Sanger Institute and University of Cambridge (UK). 21st April at 14:00h.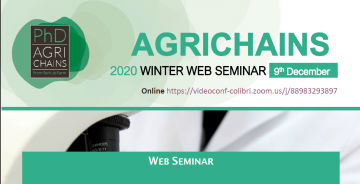 AgriChains Winter Web Seminar 2020| December 9th
The international doctoral programe AgriChains, coordinated by CITAB, organizes the AgriChains Winter Seminar 2020, a public Webinar session with keynote lectures from Spanish and Portuguese universities.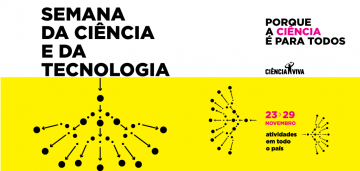 Science and Technology Week 2020
CITAB researchers will perform several dissemination activivities for the scholar comunity and general society (online and in-person).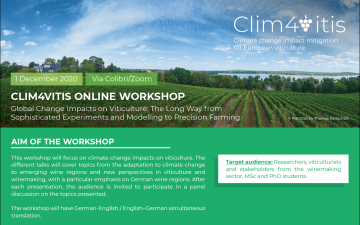 Clim4Vitis online Workshop | 1st December 2020
This workshop will focus on Global Change Impacts on Viticulture: the long way from sophisticated experiments and modelling to precision farming.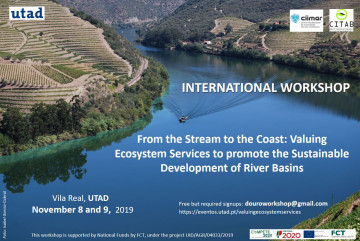 International Workshop "From the Stream to the Coast: Valuing Ecosystem Services to promote the Sustainable Development of River Basins" | 8-9 Nov 2019
CITAB and CIIMAR are working together in this relevant and pertinent event on the subjects of Ecosystem services: assessment and valuation under global change; Smart and creative management: Linking nature and culture; Assessment of regulating services provided by ecosystems from catchment to coast; Artificial intelligence & semantic web-supported collaborative modelling for Ecosystem Services.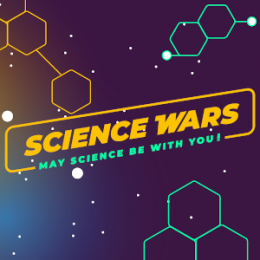 CITAB is the European Researchers' Night 2019 - The adventure starts here!
This year, CITAB will help Luke ScienceWalker and his friends to save the galaxy! And will show that Science is n the City! September 27, in Centro Multimeios de Espinho and Altice Forum Braga.