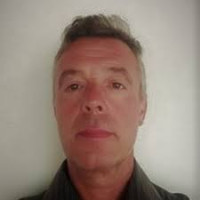 Miguel António Machado Rodrigues
Full Member
Publications
Effects of animal species and diet composition on long-chain alcohol faecal recoveries and accuracy of subsequent diet composition estimates.
Ferreira, L. M. M.; Lopez Lopez, C.; Celaya, R.; Osoro, K.; Rodrigues, M. A. M.
---
Monitoring the antioxidant and antimicrobial power of grape (Vitis vinifera L.) stems phenolics over long-term storage.
Gouvinhas, Irene; Santos, Rafaela A.; Queiroz, M.; Leal, Carla; Saavedra, Maria José; Domínguez-Perles, Raul; Rodrigues, Miguel; Barros, Ana I.R.N.A.
---
Assessment of diet composition of free-ranging antelopes (Addax nasomaculatus) by the combination of microhistological procedures and n-alkanes and long-chain alcohols as faecal markers.
Seri, H.; Chammen, M.; Silva, S.; Rodrigues, M.; Khorchani, T.; Ferreira, L.
---
Projects
EUROLEGUME - Enhancing of legumes growing in Europe through sustainable cropping for protein supply for food and feed
Coordinator / Eduardo Rosa
Start date / 2014/01 Funding / European Commission - FP7
---