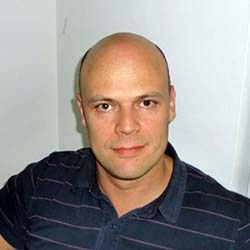 Luís Miguel Mendes Ferreira
Full Member
Publications
Effects of animal species and diet composition on long-chain alcohol faecal recoveries and accuracy of subsequent diet composition estimates.
Ferreira, L. M. M.; Lopez Lopez, C.; Celaya, R.; Osoro, K.; Rodrigues, M. A. M.
---
Effects of seasonal variation, group size and sex on the activity budget and diet composition of the addax antelope.
Seri, Hicham; Chammem, Mohsen; Ferreira, Luis MM; Kechnebou, Marwa; Khorchani, Touhami; Silva, Severiano R.
---
Assessment of diet composition of free-ranging antelopes (Addax nasomaculatus) by the combination of microhistological procedures and n-alkanes and long-chain alcohols as faecal markers.
Seri, H.; Chammen, M.; Silva, S.; Rodrigues, M.; Khorchani, T.; Ferreira, L.
---
Projects
EUROLEGUME - Enhancing of legumes growing in Europe through sustainable cropping for protein supply for food and feed
Coordinator / Eduardo Rosa
Start date / 2014/01 Funding / European Commission - FP7
---