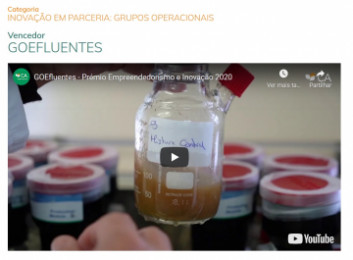 CITAB's research awarded by Crédito Agrícola Entrepreneurship and Innovation prize
Project "GO Efluents" won the 1st prize on the 7th ed. of the Entrepreneurship and Innovation Award by Crédito Agrícola

CITAB wins NewFood competition 2020
CITAB researchers won the first 3 places in the 2020 edition of NewFood competition- Innovative food products, promoted by UTAD.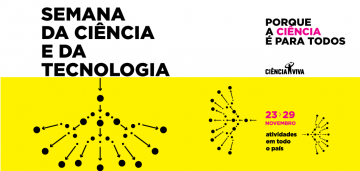 Science and Technology Week 2020
CITAB researchers will perform several dissemination activivities for the scholar comunity and general society (online and in-person)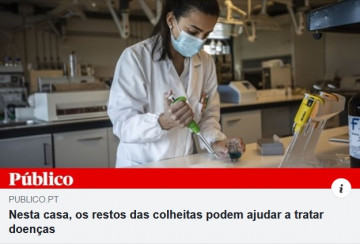 Interview "O Interior que mexe" Jornal Público
An outlook about the research performed in our centre, strongly focused on the region's needs, problems or constraints.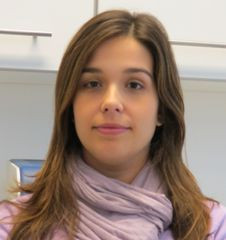 CITAB researcher selected in national competition!
Márcia Carvalho awarded with a Doctoral Research contract under the 2020 FCT "Individual Call to Scientific Employment Stimulus".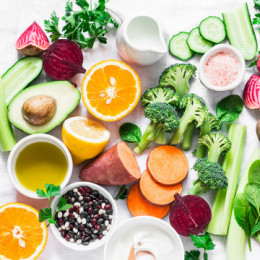 «cLabel+: Innovative, natural, nutritious and consumer-oriented "clean label" foods» project approved for 3 years
CITAB' s Director will coordinate UTAD' s participation in a mobilizing project promoted by Sumol+Compal, aiming to respond to the challenges consumers put to the food industry.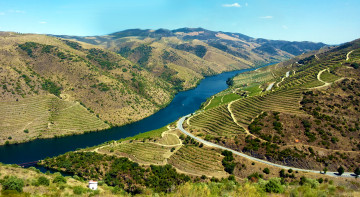 CoaClimateRisk project started in September 2020
The FCT project CoaClimateRisk , coordinated by CITAB researcher Helder Fraga, started in September 2020, and its main objectives are to assess the impacts of climate change on the main agricultural crops in the Côa Valley region.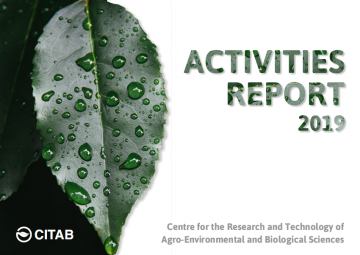 2019 Activities Report online!
With a modern and fresh format, 2019 Activities Report is already online!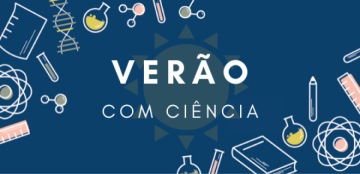 Verão com Ciência: a financial support package for students
FCT approved 33 fellowships for two CITAB summer courses, under a financial support packgage for students as a measure to tackle the COVID-19 crisis.