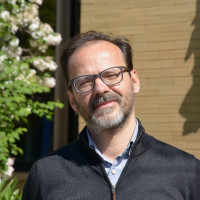 João Carlos Andrade dos Santos
Full Member
Publications
Hydrological and flood hazard assessment using a coupled modelling approach for a mountainous catchment in Portugal.
Fonseca, A. R.; Santos, M.; Santos, J. A.
---
High resolution temperature datasets in Portugal from a geostatistical approach: variability and extremes.
Fonseca, A.; Santos, J. A.
---
Viticultural irrigation demands under climate change scenarios in Portugal.
Fraga, H.; Garcia de Cortazar Atauri, I.; Santos, J. A.
---
Vineyard mulching as a climate change adaptation measure: Future simulations for Alentejo, Portugal.
Fraga, Helder; Santos, Joao A.
---
Damaging flood severity assessment in Northern Portugal over more than 150 years (1865-2016).
Santos, Monica; Fragoso, Marcelo; Santos, Joao A.
---
European temperature responses to blocking and ridge regional patterns.
Sousa, Pedro M.; Trigo, Ricardo M.; Barriopedro, David; Soares, Pedro M. M.; Santos, Joao A.
---
Thymus pulegioides L. as a rich source of antioxidant, anti-proliferative and neuroprotective phenolic compounds.
Taghouti, Meriem; Martins-Gomes, Carlos; Schaefer, Judith; Felix, Luis M.; Santos, Joao A.; Bunzel, Mirko; Nunes, Fernando M.; Silva, Amelia M.
---
Modelling climate change impacts on early and late harvest grassland systems in Portuga.
Yang, Chenyao; Fraga, Helder; van Ieperen, Wim; Santos, Joao A.
---
Climate-driven variability in vegetation greenness over Portugal.
Costa, R.; Fraga, H.; Fernandes, P. and Santos, J.
---
Climate change projections for chilling and heat forcing conditions in European vineyards and olive orchards: a multi-model assessment.
Fraga, Helder; Pinto, Joaquim G.; Santos, João A.
---